About DrivingArt
DrivingArt is a racing and stunt car driver training project from the Beijing Balance Illusion Culture Communication Company, which was founded by the famous Chinese stunt driver Yue HAN. The DrivingArt project has already embarked on racing and special driving training courses in China and the United States. Many famous racers joined our remarkable team of instructors in order for us to be able to provide a full range of classes in drifting, rally , track racing and stunt driving.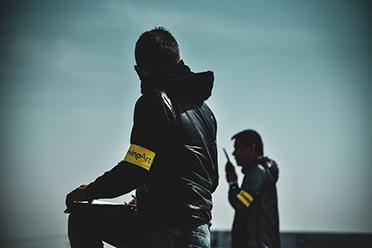 In China, the DrivingArt graded racing training system allows a broad range of racing enthusiasts to take the wheel and fully engage with the car in a simple and effective way, so that everyone can clearly understand their driving level. After this fundamental assessment, one can improve through practice, including through the spedex event created by Mr. Yue Han.
In the United States, Mr. Yue Han and his partner, Tian Qin, jointly created Q Stars and the DriftX Club. These both provide all levels of driving training courses similar to courses of DrivingArt for every American racing enthusiast. They also broaden the opportunities for many global fans to exchange ideas in the United States, by driving more types of racing cars in the US, participating in the international-level FormulaD drift race and National Rally Championship, and fully experiencing the American racing culture. At the same time, Q Stars also provides the most American-style RV and camping solutions for racing students and travel enthusiasts in the United States, both in the race track and in tourist destinations.

Contact Us
American DriftX Club and Project
Address: 13181 Crossroads Pkwy N. Ste 470. City of Industry. CA. 91746
Phone: (949)-887-2178
Email: Info@driftxusa.com
Contact: Victor Qin
China DrivingArt Training Course
Address: DA MOTOR PARK, Beijing, China
Phone: 0086-13901027915
E-mail: info@drivingart.org
Contact: Lu Lu